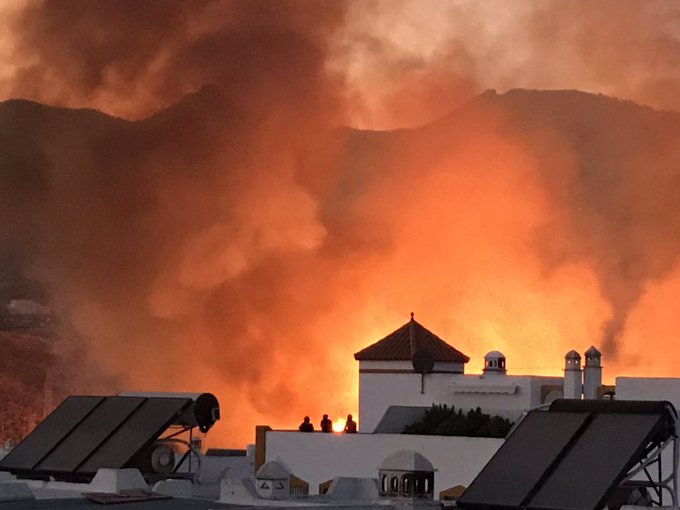 A FIRE that broke out in Marbella forcing the evacuation of 40 homes has been declared controlled.
Flames broke out between the AP-7 motorway and the Bello Horizonte urbanisation in the Altos de Marbella area at about 10.15 pm last night (August 22)
At one stage the fierce fire was getting dangerously close to properties, but firefighters from the Marbella station and the Provincial Brigade working alongside 52 forest firefighters, four fire engines together with three auto pumps from Infoca had stabilised the blaze by midnight.
This means the fire had been contained and people were allowed to start returning to their homes.
At 8am this morning the Infoca forest firefighting service had declared the situation controlled, although 18 of its firefighters, two environmental agents and two water pump trucks remain at the scene for damping down operations.