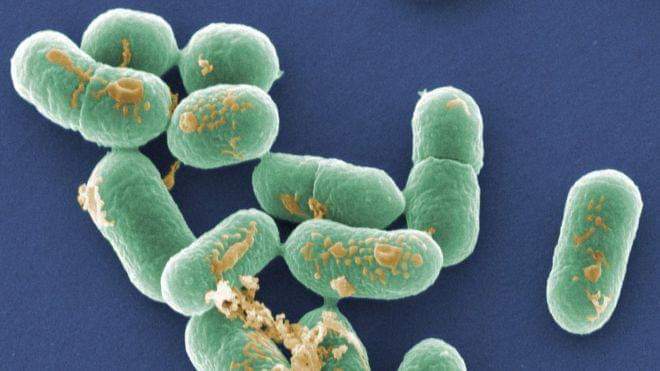 SPAIN has issued an international alert over its worst ever outbreak of listeriosis as the number of victims rose to 150 people with one person dying.
The Health Ministry is also checking 523 suspected cases as it was revealed that a surge in cases of listeriosis was first detected in July.
Most of the cases confirmed so far have been in Sevilla and the Andalucian region, although there have been cases in Madrid and Catalonia.
More than 50 people remain in hospital including 23 pregnant women who are particularly at risk, as are those with low immune symptoms.
So far one 90-year-old woman has died in Sevilla and two miscarriages have been blamed on the outbreak.
Now Spain's Health Ministry has issued alerts to EU authorities and the World Health Organisation worried that tourists may have been exposed to the bug.
The source of the food poisoning was traced to a batch of 'carne mechada' meat loaf branded as La Mecha.
This is produced by Sevilla-based Magrudis. Initially just the carne mechada product was recalled on August 14, now all the company's products have been taken off the shelves.
A report obtained by El Mundo newspaper shows that the Junta de Andalucia's health services were aware of a rebound in cases of infection by the bacterium (Listeria monocytogenes) since the second half of July.
The document consists of four pages from the Directorate General of Public Health and Pharmaceutical Management to delegations in the eight provinces.
The head of Public Health, Jesus Peinado, says in the report that an increase in cases was detected in July, then on August 5 an outbreak of food poisoning was declared in a town in Sevilla province.
New outbreaks were recorded between 12 and 14 August and on August 14 the laboratory confirmed the source of the outbreak as being carne mechada manufactured by Magrudis.
A mislabelling error at the laboratory may have led to a delay of two to three days in identifying the source of the outbreak
The Acting Minister of Health, Maria Luisa Carcedo, said that "obviously some of the established procedures have failed."
She added that the Andalucian health authorities would now have to investigate the way the outbreak has been handled to identify and correct any mistakes that may have been made.