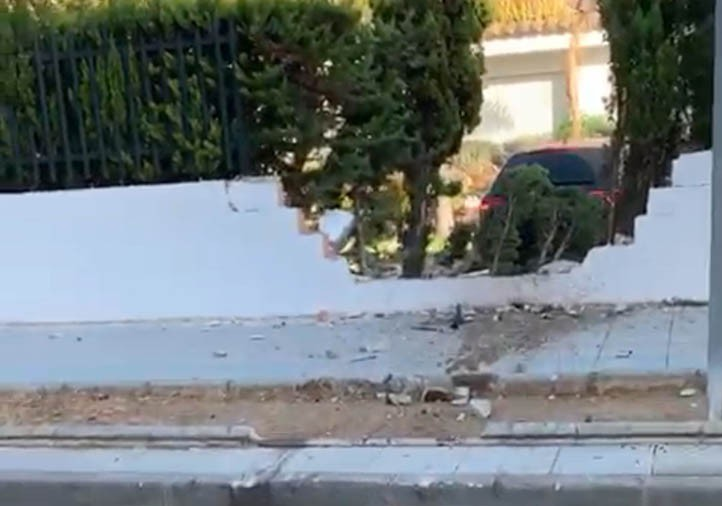 A minor of foreign nationality has caused damages in a residential area of San Pedro Alcántara when driving a vehicle out of control and ended embedding it against a wall.
Fortunately there are no casualties and the boy himself was able to exit the car on his own two feet.
The boy (14) who did not know how to drive, started the car in the garage of a residential area of Nueva Alcántara, specifically the urbanization Los Almendros II.
He then accelerated and shattered the parking door, crashed into a first wall on the garage ramp and then rolled over the gate and onto the Santiago de Compostela Avenue.
The vehicle sped further out of control, across the avenue where it finally embedded into the wall of the Laude San Pedro International College.
The minor was then able to exit the car without assistance, regretting the occurrence.
It is still unclear why the boy got behind the wheel and accelerated as he did. Fortuitously no one was injured in the event.