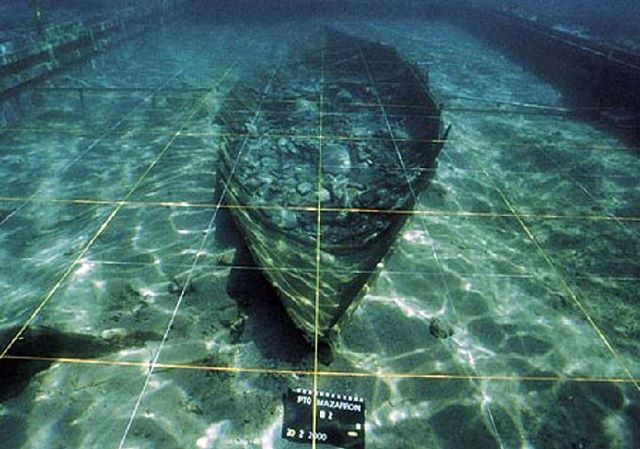 Archaeologists from the National Museum of Underwater Archaeology of Cartagena have set about preparing to raise the sunken remains of a seventh century BC vessel that has been preserved off the coast of Mazarrón, Murcia.
The 8m long wooden boat is said to be dated between 610 and 580 BC and was discovered by divers sitting in shallow waters around 2.5 metres below the sea bed.
The boat was discovered 30 years ago in 1988 when a team of divers discovered a similar wreck close by. Upon investigation into the origins of the sunken boat, a second one was found, almost wholly intact and amazingly well preserved.
The first vessel was risen in 1995 and a metal capsule was placed around the second preventing any damage or unwanted attention.
However the metal case has now posed a significant problem in the retrieval of the boat as land slides have caused the cage to slip and rest onto the fragile boats hull.
First evaluations started yesterday (Monday) and work to raise the boat will take approximately two weeks.