FORMER restaurateur, TV stylist and writer Lisa Burgess has revealed how she feels her life has come to a dead end after being diagnosed with cancer, and is calling on the public to help her rebuild her life.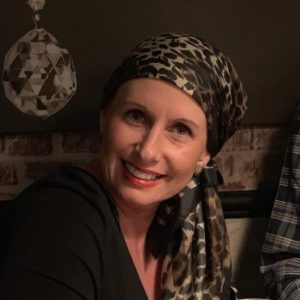 Here's her story in her own words….
I hit rock bottom very recently. So low I couldn't see a way out of my situation. I felt I was a burden to everyone. I found a lump under my arm last September, 2018. Thought nothing of it but my partner Joffrey Charles insisted I see a doctor.
I almost wished I hadn't. I was immediately whisked to a radiologist who blurted out in unrecognisable words "you have THE cancer". It wasn't just one tumour but 15. I immediately had a 10-hour operation including a mastectomy. I was living in full blown denial zone.
The only serious laugh I had was after my operation the surgeon prescribed me paracetamol. I was in agony so my retort was "if someone cut off your penis would you prescribe that"? I then got proper medication and all the care here in Spain has been top notch even with my minimum palabras.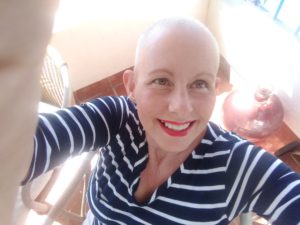 My partner and I owned a French restaurant in La Cala (Costa del Sol). Our journey was filmed by Channel 4 which aired February 2018. After my diagnosis we just couldn't keep going. Joffrey had to care for me. After such sickness I couldn't even crawl from my bed to the couch.
I've had eight months of chemo and this week start radiotherapy. When Joffrey lost his job last week I felt I couldn't take anymore. People can be so utterly mean.
That's where Michel Euesden and the Euro Weekly News come in. I reached out for help. Michel got Joffrey a job interview and suggested a crowd funding page and a cancer benefit which won't just be for me but other sufferers.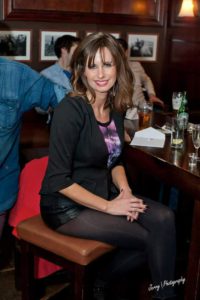 I'm a real person, in need of real help. I've €70 to my name and just more treatment and three operations ahead of me. I've worked my whole life but because Joffrey lost his contract I can't get any help.
I've tried every road and it seems my life is a dead end. I've set up a crowd funding page. How awful. I've been a TV stylist and writer and this is where I am.
I feel embarrassed and humiliated.
Here is my crowd funding page….
Click here for the link
Thank you Michel and all at Euro Weekly News. I'm a real person with real problems. I want to rise like a phoenix from the ashes and be a success again.
I don't want to give up. I'm trying my very best.
Lisa x
NEWS UPDATE:
EWN is delighted to announce that Joffrey has been given a contract working as a chef and the Go Fund Me Page has exceeded all expectations, raising over half of the €10,000 goal in just 24 hours.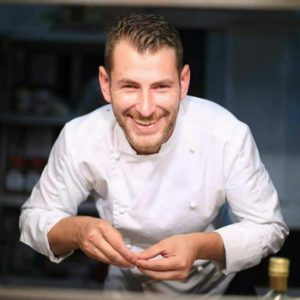 This means Lisa will now be able to assist other people in the same position as herself.
Huge congratulations, and well done to the community that keeps giving.