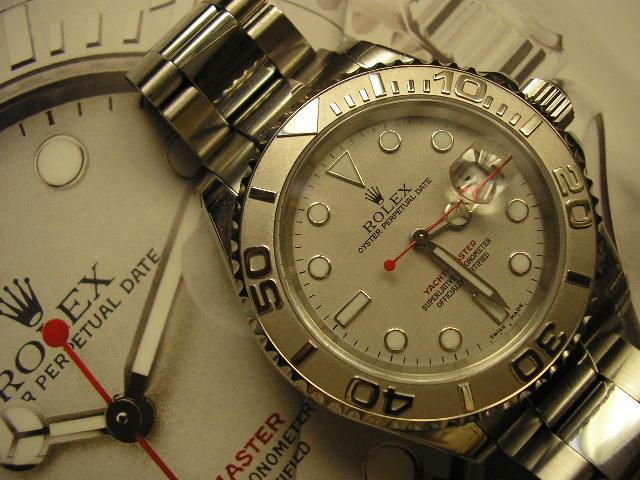 A WARNING has been sent out to watch out for muggers who are targeting people for their expensive watches in Spain.
It seems to be a particular and recurring problem in the Balearic islands where foreign gangs are known by police to return for the summer season in search of wealthy and unsuspecting tourists.
The latest warning has come from a man who was targeted by thieves riding a moped in Palma. Speaking to the UK's Mail Online the 41-year-old man who wishes to remain anonymous, described how a thief tried to remove a €25,000 Audemar Piguet watch from his wrist while he was queuing to pay in a shop after a trip to the beach.
Unfortunately for the thief the intended victim is a jiu-jitsu expert who chased the criminal and subdued him with the help of double Thai boxing world champion Iman Barlow, as reported in the Euro Weekly News.
The victim has blamed this incident on 'Italians' who he says fly in to commit this sort of crime.
He now wants an 'explanation' from the Spanish authorities on why this sort of targeted theft is still happening, and warns people to be on their guard for thieves.
In June, a tourist had a watch worth €1.15 million stolen in a mugging on the neighbouring island of Ibiza. The 22-year-old victim from Azerbaijan was on a seafront walk with a friend when a thief accosted him.
He was pushed several times before the Formula 1 themed watch was ripped from his wrist and the mugger ran off with his booty.
In the same month a gang of six people were arrested on the island for muggings targeting expensive watches, while in Mallorca in 2017 a gang of nine Algerians were detained for the same reason.
The problem is not confined to the islands though. The Euro Weekly News has reported on several incidents of highly valuable watches being stolen from the wrists of their owners.
On the Costa del Sol there have been several cases, as there have in Almeria, as the Euro Weekly News found out.
But not all cases are so clear cut. Recently an Irish man who claimed his watch was stolen in a Marbella mugging was arrested at Malaga's airport when police spotted him wearing it as he prepared to fly home. He is alleged to have been perpetrating an insurance scam.