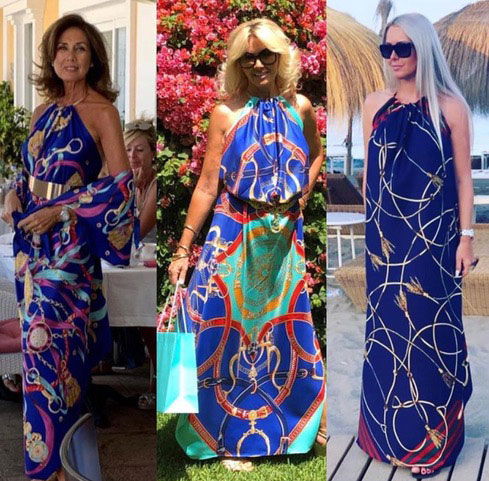 NEXT Wednesday, August 21 there will be an afternoon of glamour and entertainment with an exclusive Fashion Show which takes place at the popular beach club and restaurant, La Sala by the Sea in Puerto Banus from 2pm.
The exciting new designs will be presented by Angel Clothing, showcasing their 'Pure Class Range- From the Beach to Dinner.'
The owner of Angel Clothing, Adele explained what the inspiration behind her collection was and said; "Living in Marbella, one minute you are at the beach and the next you are sitting down for either lunch or dinner.
"My designs dry in minutes and when they are folded they are extremely small. They look glam with flip flops at the beach, then great with a pair of wedges and a belt for dinner.
"They are totally versatile!"
Pre-Booking is recommended for this event and items from the collection will be available for purchase on the day.
You can book either a table for lunch, one of the luxurious sun beds or simply have a cocktail at the bar, as you soak up the atmosphere with DJ Keeko accompanied by Live Saxophone.
For reservations please contact reservations@LaSalaByTheSea.com or call 952 813 882.