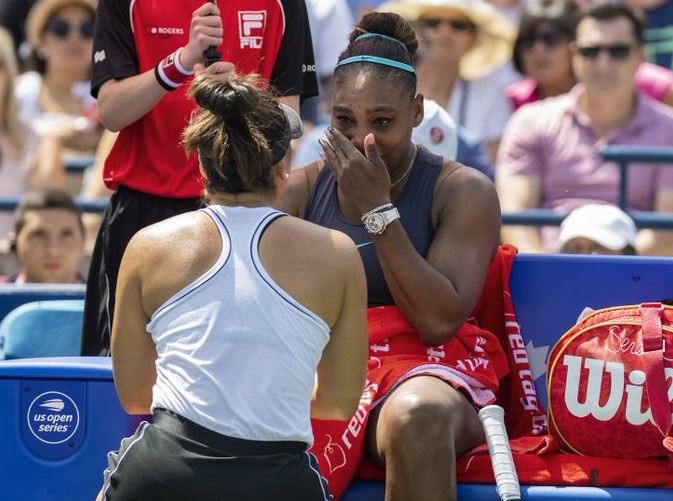 Accomplished tennis star Serena Williams broke down in tears after she was forced to retire through injury during the Rogers Cup final against Canadian Teenager Bianca Andreescu.
The 37 year old was into the fourth round of the final when she complained to her trainer of suffering from back spasms.
Her decision was made to tearfully withdraw from the event.
The 23 time grand slam winner was consoled by Andreescu at her chair, "injuries… I've been through so many already; I mean you know how they are. "I've watched you your whole career, you're a f*cking beast"
'This sucks, on you're back right, I know everything about you! 'You've pushed yourself so much throughout your career, you know when it's time to stop" she continued.
Williams is now in doubt for the US Open which begins on August 26.
Speaking after the match, Williams, who was targeting her first WTA title since the birth of her daughter, Olympia, in September 2017 said: "I just knew I wasn't going to be able to continue."
"I'm sorry I couldn't do it today, I tried but I just couldn't do it. Just my whole back just completely spasmed to a point I couldn't really move."