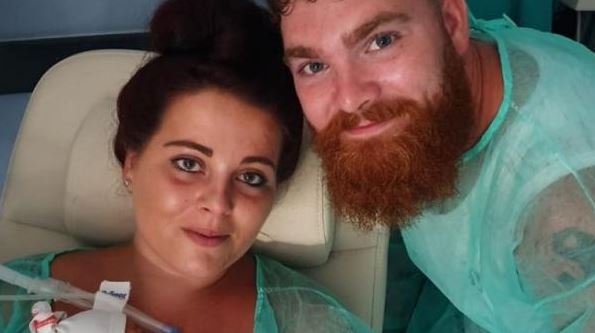 THE families of Shannon Holbrook and partner Matthew Beach have launched a crowd funding campaign to help pay for an extended stay in Spain after Shannon gave birth 13 weeks early whilst on holiday in Alicante.
Shannon was six months pregnant when they travelled to the popular holiday resort of Callosa d'en Sarria, but one week after they touched down she went into labour.
She was rushed to Hospital de Marina Baixa where she gave birth to a baby girl named Scarlett-Rose.
Thirteen weeks premature and weighing only 900 grammes, she was then taken to Hospital de San Juan and was placed in an incubator to monitor her breathing and vital signs.
Her father Matthew explained his shock and the struggles they have faced since being there.
"It's hard enough having a premature baby, let alone being in a country where you do not speak the language," he explained.
"A few days ago Scarlett got worse and she had to be put on assisted breathing, but since then she has recovered and gained weight, which is great. We can't believe she is with us. We were terrified at first, but now she is getting better," he continued.
Doctors at the hospital however have said the child will need to be cared for in an incubator for 35 weeks, leaving the couple in a situation where they need to find accommodation until the baby is safe to fly.
Fortunately the parents' travel insurance covers any medical treatments and accommodation that is needed, however living allowances are not covered, so the family of the couple have started an online page to help them cover the costs of their extended stay.
Click link to donate: https://www.gofundme.com/helping-baby-scarlettrose