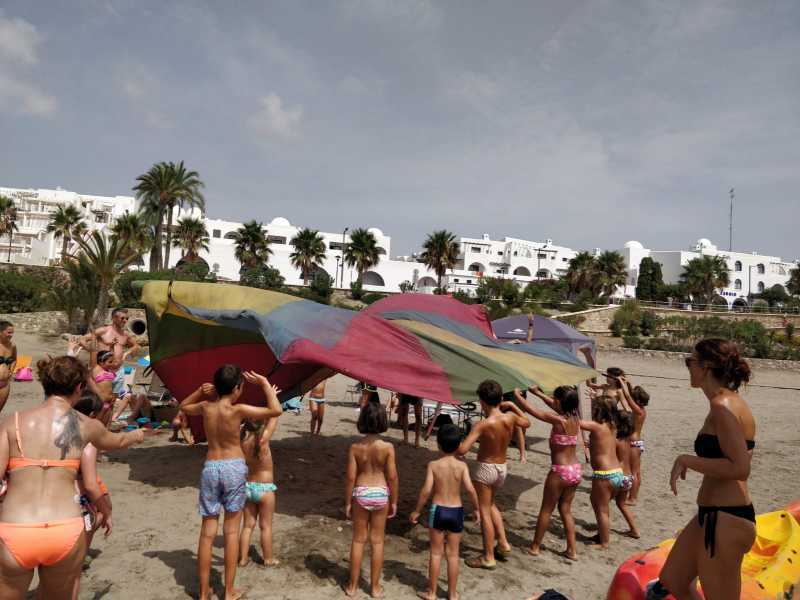 MOJACAR is all prepared for the possible appearance of loggerhead turtles on the municipality's beaches thanks to a recent visit from the Caretta Project.
The project is a division of the SERBAL Society for the Study and Recovery of Almerian Biodiversity, which aims to raise awareness about turtles and ensure nests are protected.
Project members held a session on Mojacar's Provençal beach, which although largely aimed at children, adults were also keen to find out more.
The educational, fun workshop included information on conservation and protection, with all participants receiving a notebook containing advice on what to do in the case of a sighting. There were also role-play games in which the children acted as mother turtles and new-borns, along with the different predators which lie in wait as the young creatures make their way to the sea.
SERBAL wants to identify and protect possible marine turtle nest-building along the Almeria coastline this summer. The association has involved everyone connected to the province's beaches in some way in the initiative, including lifeguards, maintenance and cleaning staff, catering trade businesses and tourism companies. There is also an important team of local environmental volunteers who keep an eye out for signs of turtle nests and take the necessary safety steps should they appear.
According to experts, climatic change is causing turtles which nested in North Africa to come instead to the Spanish coast in search of cooler waters.
Turtle nests have been found on beaches in Vera and in Pulpi in recent years, and Mojacar is regarded as a very possible nesting site.