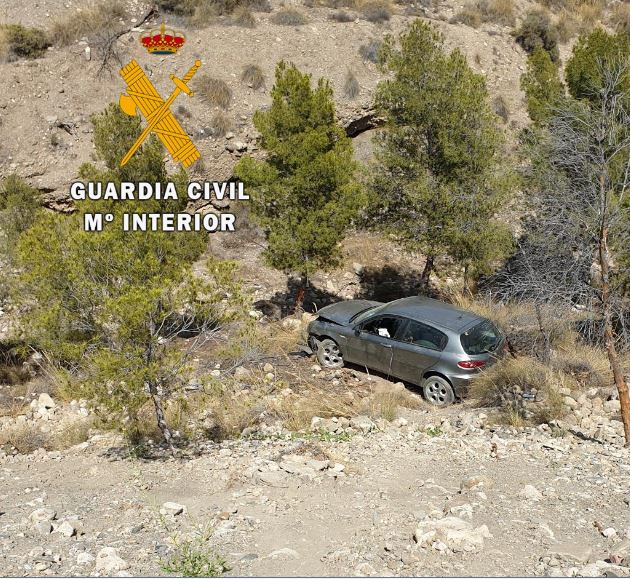 THE emergency services rescued two people left trapped inside their car after it fell more than 20 metres down the side of a ravine in Santa Fe de Mondujar.
A family member alerted the Guardia Civil there had been an accident, although they were not able to say exactly where on the road. Officers located the vehicle at the bottom of the slope, despite the fact it was the early hours of the morning and it was dark, and immediately called out a medical team and the fire service for assistance.
One of the Guardia officers managed to get down to the car, finding the two occupants, one of them a child, injured but conscious. The officer stayed with them to make sure they remained conscious until the medical services got there.
Ropes and considerable human effort went into getting the accident victims safely stretchered up to the road and into the waiting ambulance, which rushed them to the Torrecardenas hospital.