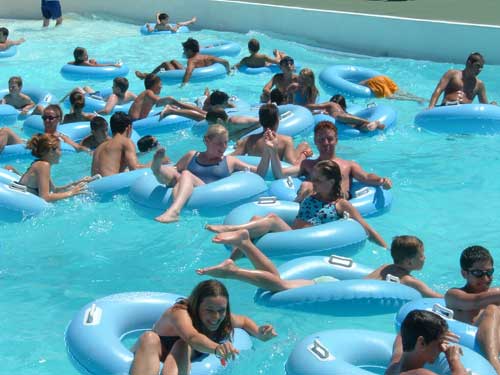 A POLISH, 29, man has been arrested at a beach play area in Malaga for brushing up against young children in what appeared to be a very revealing loincloth.
According to the police report and parents' accounts of the events, the man was wearing nothing but a thin piece of material around his waist that left his penis exposed as he was engaging the children in the park.
Witnesses in the establishments close to the water park said that the man had entered the surrounding bars on the promenade to the west of Malaga City asking for money in an aggressive tone.
A senior Malaga Council official was at the water park and in light of the events that transpired, he restrained the Polish man and kept him there until the police showed up. As he was being taken away he was shouting offensive remarks at the parents of the children in the play area.