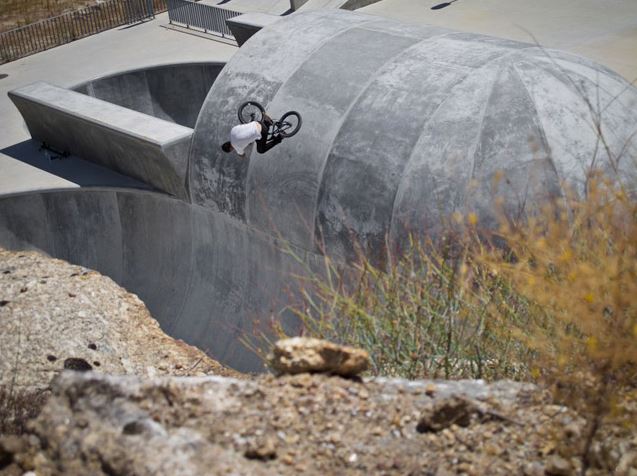 If you were a fan of BMX in the early 2000's you will be familiar with the Spanish world champion Ruben Alcantara.
He was the star of competitions and videos and his posters graced the walls of teenagers across the country. Fast forward to 2019 and the now 44 year old from Malaga has turned his eye to his construction company 'Soul Parks', a company that specialises in the construction management of skate parks and bike parks.
In the remit, his team are in charge of the design, but also advises on the drafting of the projects, monitors the work and manages the budget. Along with his architect Aitor Veguillas, Ruben has overseen the construction of nine skate parks across Spain, including a number in his birth place Malaga.
Soul Parks takes pride in the fact that before the construction of any park, they hold regular meetings with fans of the sport to find out what they want from a park, and build it to their specifications. This has led the business to expand rapidly in a short period of time and has put Malaga firmly on the map as a Mecca for BMX riders across the world.
His most successful feature was his first, situated in the Parque del Norte in Malaga, a park that shares his name. His other projects include parks in Zaragoza, Bilbao, Vigo, San Pedro de Alcántara, Pizarra and Vélez-Málaga.