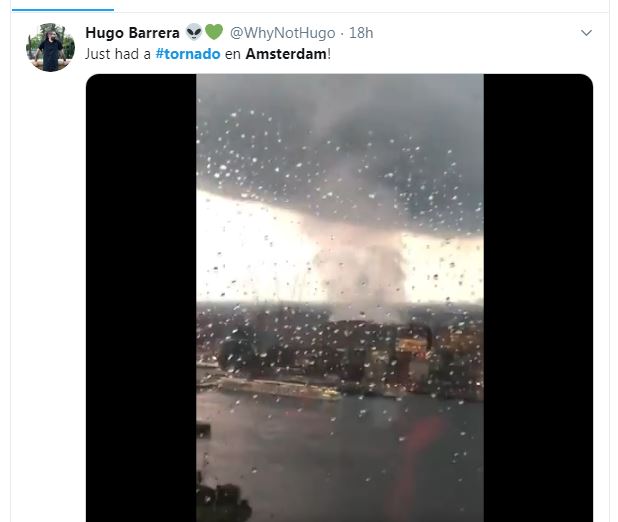 DRAMATIC images of a tornado ripping through central Amsterdam on Friday have been trending on social media.
Just had a #tornado en Amsterdam! pic.twitter.com/FVemzUfkmI

— Hugo Barrera 👽💚 (@WhyNotHugo) August 9, 2019
The freak phenomenon whipped across the water and round buildings, bringing down trees, gathering up debris and damaging vehicles.
A second tornado in southwestern Luxembourg left a number of people injured, according to media reports, as it left a scene of destruction in its wake: more than 100 homes were badly damaged, debris was strewn all over the place and power pylons were brought down..
The wind also crossed into France, causing some damage to property in the Meurthe-et-Moselle region.