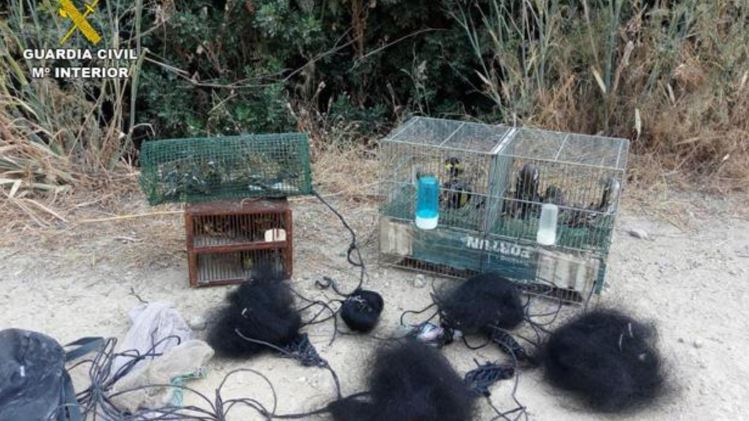 GUARDIA Civil have rescued 182 songbirds that had been illegally trapped near Cadiz (Spain).
The police force's SEPRONA nature protection service launched an investigation after local citizens tipped them off about suspicious activity along a stream near the town of Arcos de la Frontera.
Officers found seven nets had been placed along the channel of the Guacharica stream that the birds use as a watering spot on their migration route.
As well as seizing the nets police released 180 of the birds back into nature after they were given a health check-up.
Two people are being investigated for an alleged crime against flora and fauna. Police are asking for them to be disqualified from having firearms as well as being banned from hunting in any form.