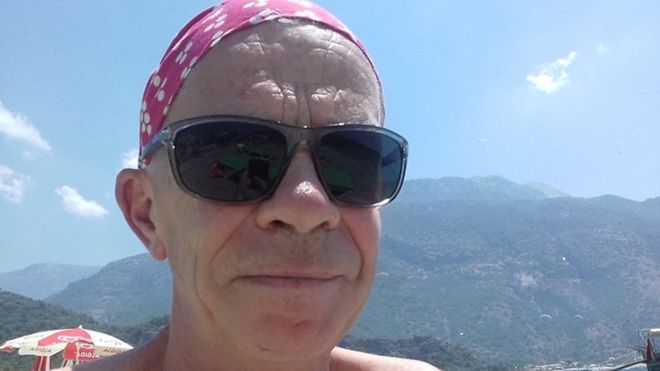 THE mystery of a man who went missing on a solo holiday in Turkey is no closer to being solved.
David Cann, aged 56, disappeared on July 2 after breakfast at his hotel in Hisaronu and has not been seen since.
A 'sighting' of him several days later in Crete turned out to be false.
Mr Cann's family has asked for information about the missing man to be posted as widely as possible so the EWN has decided to follow their wishes.
Nephew Gavin Thomas said to the BBC: "We accept that by sharing David's profile and image as widely as possible, sightings like this are likely – and we all know that this awareness is needed in order to help find Dave, even if negative results like this seem heart-breaking."
Mr Cann, from Southsea, Hampshire, was holidaying for a week on his own. He is thought to have gone on a hike to explore a 'ghost village' when he disappeared.
The foreign language teacher had his mobile phone with him, a bottle of water, backpack and wallet. Most of his belongings including his passport were left in his room at the Happy Nur hotel. He was due to fly back to the UK on July 3.
Extensive searches have been carried out across a wide area of forest. More than 60 people – including some of Mr Cann's relatives – along with dogs, drones and mounted officers took part in one search.