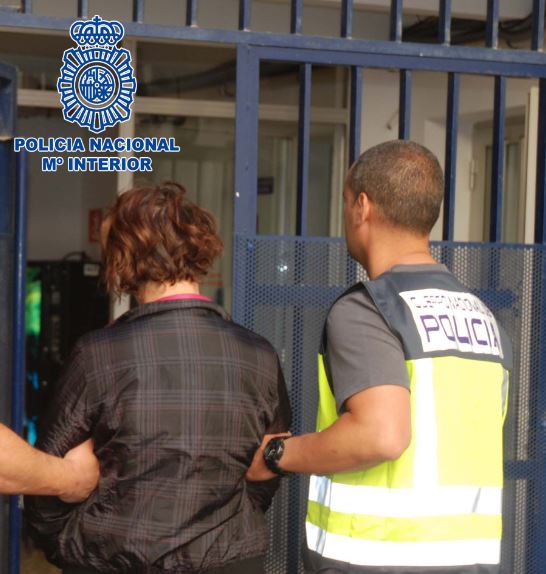 THE daughter-in-law of a woman found murdered in Almeria is under arrest for her suspected involvement in trying to cover up the crime.
Police said they had detained the victim's relative in Carboneras, where she had been hiding out.
The case dates back to March this year when the mother-in-law's body was found in her home. Initial police suspicions she had met a violent death were confirmed by the autopsy, which showed she had died of asphyxia.
Investigations focused on the victim's family members and close friends, and police arrested a 42-year old man the day after the body was found. He has been held in detention pending trial ever since.
However the police investigations pointed to there being a third person involved and put them on to the daughter-in-law. They said she had given false alibis and distorted facts following the arrest of the 42-year old.
She also had a previous arrest for drugs, police said, running a drug sales operation when her late mother-in-law had needed her to. The suspect being held in prison regularly went to the location where the drugs were sold to buy and to consume, police further revealed.
Police believe money was the motive behind the murder. They reported that just days before she died the victim received a large sum from the sale of a marijuana crop.