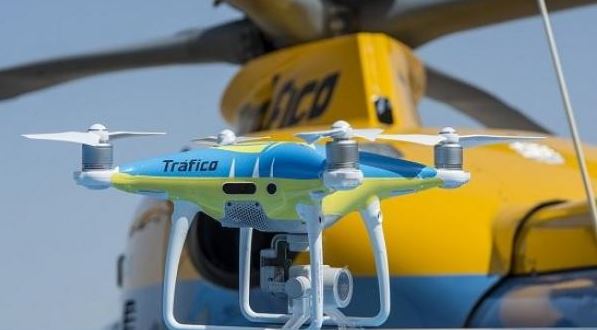 THE DGT traffic department announced at the start of the month with great fanfare that it was now deploying drones to spot driving offences, but it has now emerged none are covering the mainland.
So far the only two equipped for the task are in the Canary islands – Tenerife and Gran Canaria to be precise. In addition, they do not have speed radars, so they can only impose fines for dangerous overtaking or illegal manoeuvres, the use of a mobile phone at the wheel or travelling without a seat belt.
The provincial head of Traffic of Santa Cruz de Tenerife Pablo Calvo explained that the working radius of the drones in optimal conditions is about two kilometres. He also said that although they have been working for some time with nine drones on the Peninsula to carry out surveillance and traffic control work, only the two that are in the Canary Islands can be used to fine drivers.
The camera incorporated in the drones, which cost up to €8,000, can also detect if people are driving too close together or ignores stop and give way signs. The Guardia Civil plans to focus on areas of Tenerife where there is a high accident rate, such as motorways in the north and south, as well as on roads where illegal motorcycle races are held and on other roads where there is an influx of vehicles, bicycles, buses and pedestrians.