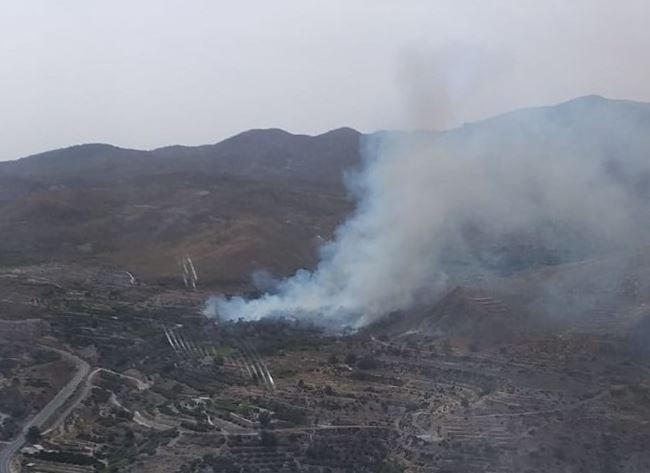 A WILDFIRE has broken out in a rural area of Canjayar.
Andalucia's Plan INFOCA service reported more than 50 firefighters are working to bring the blaze in the La Ventaja area under control backed up by two fire engines and support from the air, including four transport and extinction helicopters.
Plan INFOCA said the cause of the blaze was not known at this stage.