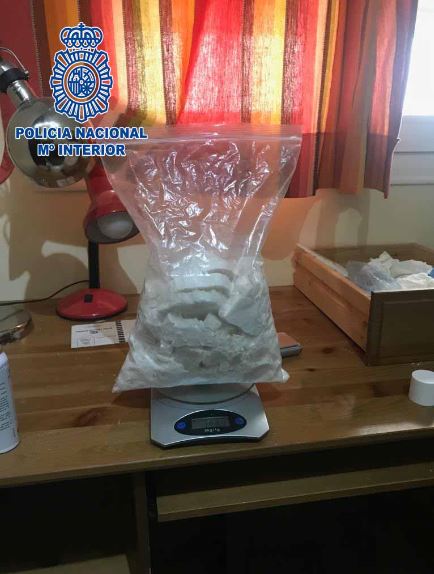 THIRTEEN members of the same family are under arrest following a police operation into a criminal drug trafficking organisation.
Searches of eight properties in Vicar, El Parador, Roquetas de Mar and La Mojonera uncovered a cocaine production laboratory. Police seized 1.6 kilos of the drug in its pure form and 3.5 kilos of cocaine cut with other substances, along with marihuana and hash, a firearm and €6,755 in cash.
Officers also discovered four indoor marijuana plantations with nearly 750 cannabis plants. The clan used some of the money from marijuana deals to acquire consignments of pure cocaine to cut with other substances and sell, police said.
According to the police the gang functioned with a well-organised pyramid-shaped hierarchy, strong security measures and a clear allocation of responsibilities. The detainees include the clan head and his two sons, who acted as his lieutenants.
Charges levelled against the 13 include drug trafficking, defrauding the power supply and membership of a criminal organization.