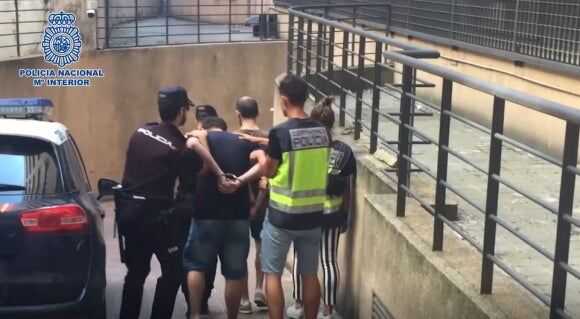 FIVE Georgians have been arrested accused of 40 burglaries in the towns of Mostoles and Valladolid.
They are accused of being a highly professional and skilled gang of criminals that watched and marked flats and houses they were going to target.
Police say they placed small transparent strips of plastic in the frames of front doors, sometimes for homes across whole urbanisations. Then they would return a few days later. Anywhere the plastic remained in place would then be targeted as 'empty' and ripe to be burgled.
Following investigations, an operation was set up to locate and arrest those responsible for these thefts. Police discovered several homes where the plastic strips had been placed then kept a watch.
They saw the five Georgians arrive. Surprised by the police presence, they fled but two of them were arrested. The detainees carried picklocks and 'master keys' as well as the strips of plastic used to mark houses.
The next day, investigators located and arrested three other members of the group in Valladolid and found more tools of their trade as well a jewellery and valuables though to be some of the proceeds of their burglaries.