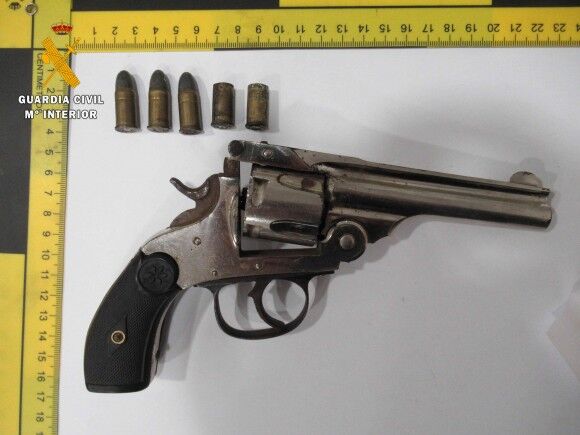 IN a terrifying experience a man walking through the streets of a sleepy Spanish town had a gun pointed straight between his eyes as he was robbed of €300.
The incident happened in the rural town of Ventas de Zafarraya on July 29. The victim reported to Guardia Civil that he was approached by an individual who without a word took out a gun that was hidden in his waistband and pointed it at the victim's forehead while demanding cash.
Fearing that he might shoot, the victim gave the robber his wallet. The assailant then ran off.
The Judicial Police team of the Guardia Civil of Loja identified a suspect from the description given. When they traced the suspect, they found a revolver in his backpack. The gun was ready to fire with five rounds of ammunition, two of which had already been detonated.