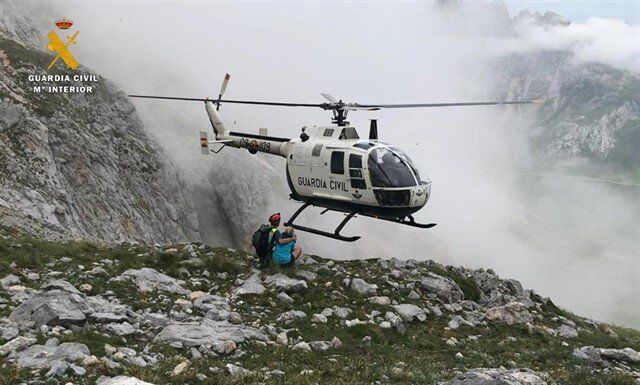 GUARDIA CIVIL have rescued two Belgian hikers who became lost and stranded in a Spanish mountain range.
The duo had been making their descent from a walk in the Picos de Europa in Northern Spain when they came to a particularly difficult passage. With markers difficult to interpret they ended up taking a wrong turning then became stranded when they realised they could not continue descending and were unable to go back either.
They managed to contact Guardia Civil with their coordinates, who sent a mountain rescue team in a helicopter to find them. In an operation made difficult by fog, they were located and picked up at an altitude of 2,000 metres.
They were then taken to a cable car station where they were found to be unharmed but exhausted.