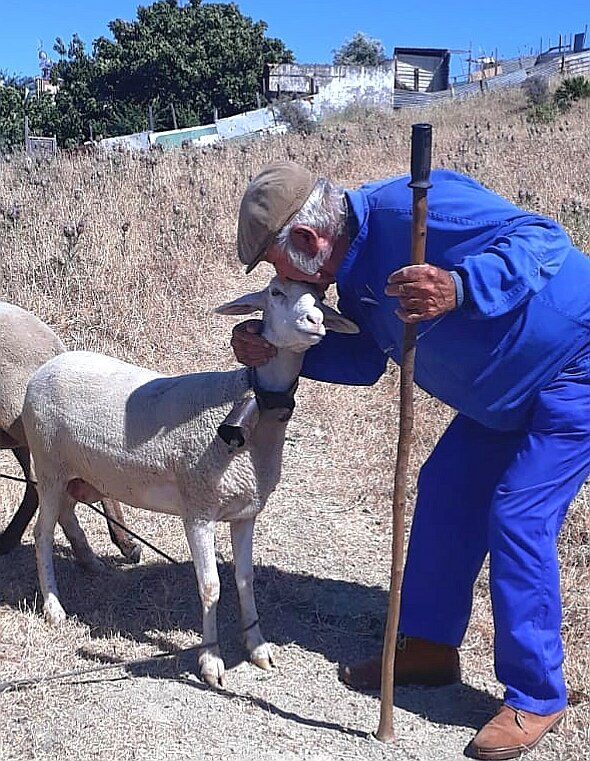 A RETIRED man in Algeciras who rescued and reared four sheep, four goats and a ram has been told they will be destroyed after authorities decided he was running an unlicenced farm
Guillermo Cana has been accused of raising the animals for 'self consumption' and as such should adhere to strict vetinarian controls.
Inspectors from the Provincial Direction of the Agency of Agrarian Management of Andalucia told him he was being sanctioned for serious misconduct, for allegedly having an unidentified animal farm.
The Animal Party (Partido Animalista or Pacma) points out that these accusations have been denied by Cana himself, his family and numerous neighbours. They say Cana was motivated by animal welfare issues, specifically in saving the livestock's lives. Pacma says it will appeal against the decision on his behalf.
A spokesman said: "Neither the team of the Partido Animalista, nor its lawyers, nor the protestors who demonstrated in front of the Junta building in Algeciras, nor the stories by written press, radio and television, nor the videos of people demonstrating in solidarity with Guillermo, nor the sworn petition of neighbours and acquaintances, nor the 12,000 signatures collected, or support campaigns on social networks, not even Guillermo's tears have moved or got a reaction from the Delegation of Agriculture and Livestock of the Junta de Andalucía, which refuses to commute the sacrifice of these innocent animals by moving them to a sanctuary."
The party regrets that the process to be followed is identical to that recently conducted in Ceuta where 40 puppies suspected of having rabies were slaughtered without having been infected.
"The Andalusian legislation condemns healthy animals to death, without first checking if they are truly contagious with any disease."
Pacma has strongly condemned the "unjust decision" of the Junta and will present an appeal to prevent the animals from being slaughtered without even checking their health.