You'd think that online privacy for users is paramount. Do you fall into the bracket of expecting privacy levels to become more and more robust and favourable to the public?
You should think that way because that's what we all expect. With the release of the GDPR, we seem to have slipped into a false sense of security.
The online world is becoming increasingly competitive, and Europe's ability to compete with the rest of the world can be viewed as diminished.
For example, you'd think that residing in the powerhouse of Europe means the online market is open to you no matter where you are.
Check the Bwin casino review here and mourn as you release that this doesn't apply to you as a Spanish resident.
Sad times! The iGaming market is monstrous, and an excellent place to be if you're that way inclined, no matter if your focus to get involved is as a player, software developer, marketing associate, customer services rep, or working in legal or accounting.
There's something for everyone, and leading powers are attempting to make the industry more secure. But, Spain is trailing in the wake of fellow European super-region in the UK.
Why Is Spain so Controlling?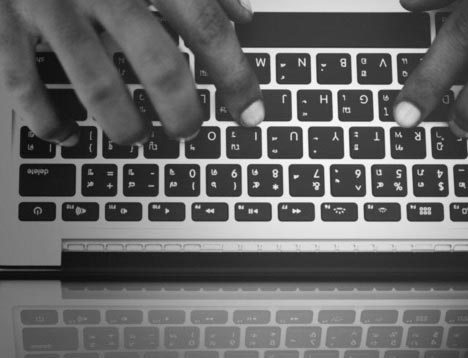 We're not here to slam Spain's online data privacy policies, but there's something slightly awry. While one hand ensures that the public is protected for their data being sold or abused, the other is profiling them.
At the tail end of 2018, Spain passed a law to enable political parties to target their audience. More specifically, targeting ads based on the browsing history of internet users.
There's more…
The swing in votes was overwhelming for those in favour of getting this law through. Unsurprising considering the law majorly benefits the members of the senate. Only 9% of members rejected the law. We salute you, the 9%.
It Gets Worse
Spain's version of the GDPR was passed to include even more political profiling.
Talk about an eye in the sky during election time. As if it's not enough that phone calls and door-knocking seem to be never-ending during canvassing. Parties also follow the mode of slating each other and dragging the opposition's name through the mud.
Perhaps more votes would be won if they spoke about themselves and let the public do the deciding.
We're Sheep Dressed as Humans
Hell, it's not like we actually do much to stand up to such strict control and choking of opening Spain to a more competitive online environment. What would happen if more of the iGaming and e-commerce world was available in Spain?
No more, "this feature is not available in your country" messages, that's for sure.
There's a lot to learn here, clearly.
Perhaps Spain would attract more investment and wealth, rather than experiencing horrific signs of political debt, record-breaking unemployment rates as it has in the past.
The good news is that the current Spanish GDP level is a substantial factor in the Eurozone's recent economic stability. We hope that Sanchez's consistent struggles to get backing won't hinder this positive news.
What's The Future?
The public has a choice. Of that, we're sure. But, it differs not from other similar European countries. Sure, its restrictive laws over online access to services and platforms are present; however, it's not like residents are flocking abroad to avoid this.
Much can be done to remove the choke on Spain stepping up to be more of an economic powerhouse. It has everything going for it and excels in many aspects, especially being the go-to holiday destination for many Europeans.
We'd love to see Spain be more competitive. With a passionate history and rich culture, why not spread this strength further across the online world?
If only the government can lift the veil of control.
Perhaps this would be the catalyst to taking the stunning country further forward.