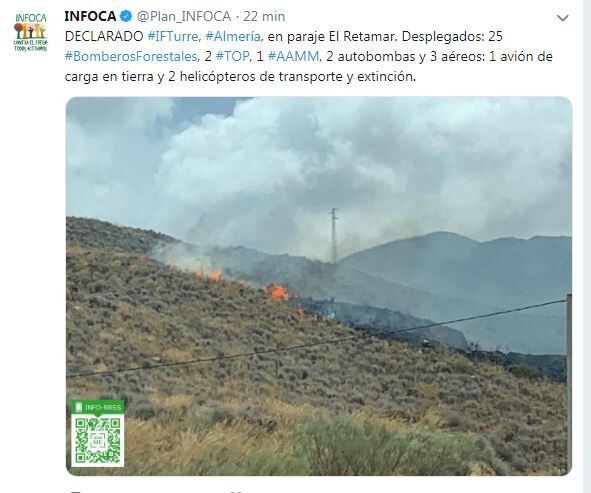 A WILDFIRE has broken out in Sierra Cabrera in Turre.
The Andalucia Plan INFOCA service reported that 25 firefighters have been sent to bring the blaze under control, backed up by two transport and extinction helicopters and a transport plane.
The emergency services were alerted to the fire in an area of countryside known as El Argamason close to the road connecting Turre village with Cabrera by several calls to the 112 emergency number just before 2pm.