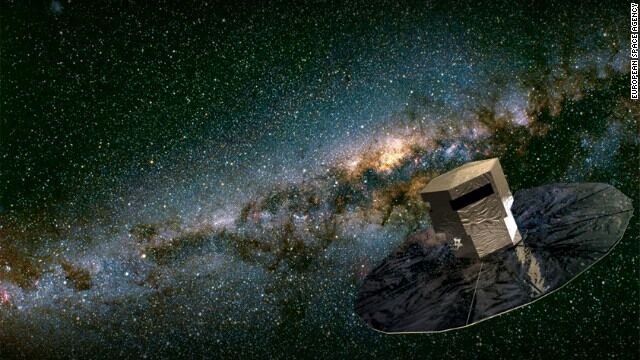 SCIENTISTS from Spain's Instituto Astrofísico de Canarias have published a theory on how the Milky Way came to form over 10 billion years ago.
The report was published in the latest Nature Astronomy Journal and suggests the Milky Way as we know it today formed after a relatively non dramatic merger with a fellow micro galaxy.
The theory explains that the much smaller galaxy known as Gaia-Enceladusand the precursor to our Milky Way, the Milky Way Progenitor, merged together with their stars combining to form the core and the perimeter around our solar system.
"Yes, indeed it was a pivotal moment," said astronomer Carme Gallart of Instituto de Astrofísica de Canarias in Spain, lead author of the research. While the merger was dramatic and helped shape what the Milky Way has become, galaxy mergers are surprisingly well-organised and harmless."
This crash was big in cosmic terms, but if it was happening now, we could probably not even notice at a human or solar system level," Gallart said.
The discovery was made thanks to precision measurements of position, brightness and distance between stars around our current Milky Way, made by the European SpaceAgency's Gaia Telescopesuing a billion pixel camera.