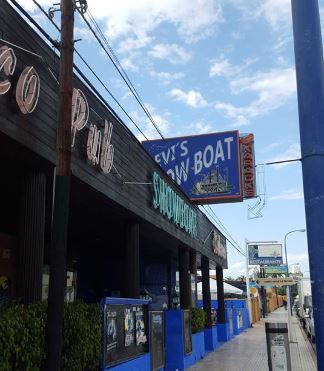 A GREAT day is in store at The Show Boat, Benidorm, tomorrow (Thursday, July 25) as it is staging a fundraiser in aid of local charity 'For The Love of Dogs & Cats' as featured on Bargain Loving Brits in the Sun.
Starting at 12pm, the day features many of Benidorm's finest professional entertainers.
Show host, Barbie Kruger will introduce Gareth Fulton; Kellie Venelli; and Jill Ryan together with numerous others, including a special guest appearance by Danny Tetley.
There will be a prize raffle, with a chance to win a two-night stay for two people in a five-star hotel and then at 7pm, the professional entertainers give way for Benidorm's own 'Got Talent' show.
Anyone can take part and there's a cash prize. Entry costs €5.
Then at 9pm, Marc Kryptonite takes over, with his Kryptonite karaoke.
The event will go on long into the night and hopefully, everyone will have a great day.