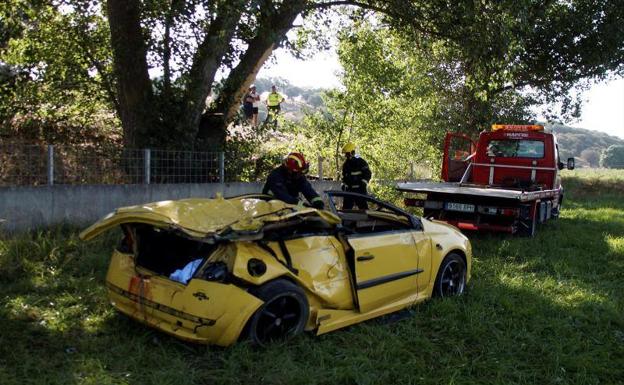 A TAXI-DRIVER in Galisancho (Salamanca) was overtaken by a speeding car that crashed into a tree immediately afterwards.
Three ambulances, a mobile Intensive Care Unit and an air ambulance were sent to the scene but three boys aged 17, 19 and 20 were killed outright.
A girl of 17 died later in hospital while a woman of 29 and a man of 25 were injured, the Guardia Civil revealed.
The taxi-driver who witnessed the 7.30am accident alerted the Emergency Services without realising at the time that the 17-year-old girl's father was his cousin.
The party were returning from a fiesta in neighbouring Santa Ana and the 29-year-old driver now faces three charges of involuntary homicide and causing bodily harm.
The investigation would be a long one, Guardia Civil sources revealed, owing to the serious consequences of the accident.