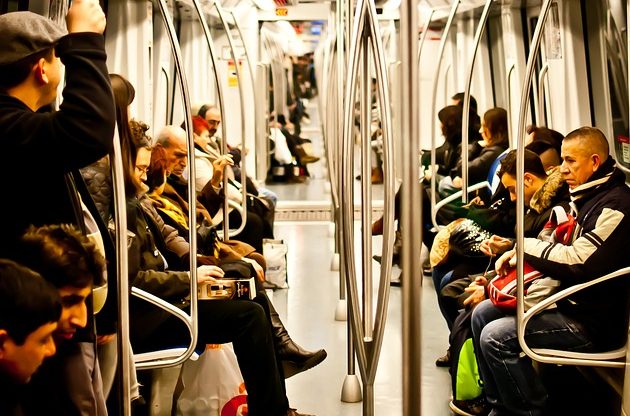 A LESBIAN couple on a Barcelona metro train were subjected to a string of homophobic abuse when a woman pushing a buggy with a baby in spotted them kissing.
Not one to do nothing, one member of the female couple, Carla Gallen, filmed the incident and later posted in on social media.
She wrote: "On Wednesday afternoon, my partner and I suffered homophobic aggression on the underground. A woman insulted and attacked us for kissing."
The unidentified woman is seen to approach the couple saying: "Dyke, dyke what are you going to do with a video?"
She then wags a finger at them and reproaches them for a "lack of respect" for kissing in public, saying: "You disgust me, I have a gay brother, but he doesn't kiss in front of me because he respects me." She also refers to her own brother as a faggot.
The woman tried to grab the couple's mobile phone in an effort to get them to stop recording the incident.
Eventually a male passenger intervened to tell the woman to "express your opinion respectfully."
Now the victims have complained to the Catalan police who are investigating the incident. The public Prosecutor's Office has also been notified about the incident by the Observatory against Homophobia.