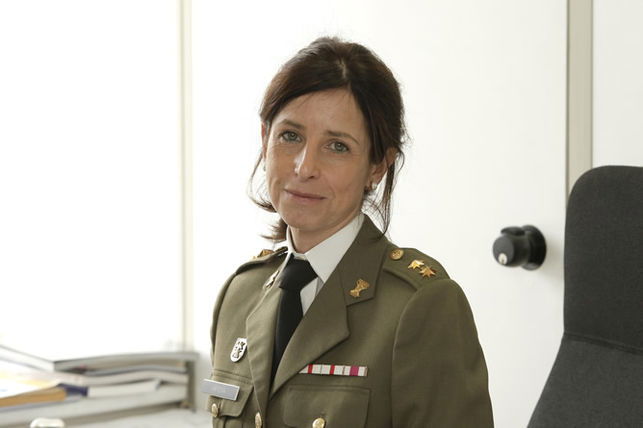 First female general in history of Spanish Armed Forces
COLONEL Patricia Ortega will become the first female general in the history of Spanish Armed Forces if the cabinet officially approves her promotion this week.
Acting Defence Minister Margarita Robles will present the proposal to make Ortega a brigadier general at the meeting of the executive tomorrow (Friday), Spanish press reported.
Granddaughter, daughter and sister of soldiers, Ortega, 56, joined the army in 1988, the same year the Spanish Armed Forces accepted women for the first time.
She became a second lieutenant in 1992. By 2009 she was the first female lieutenant colonel in the Spanish army and in 2015 she became the first woman to reach the rank of colonel.
Ortega is one of 43 officers with the same rank to have completed a four-month course for promotion to brigadier general earlier this year. Only one in three of them will move up in rank.
Margarita Robles has made it clear on a number of occasions she would like to see more women in the military in this country.
Women currently make up only 12.7 per cent of the armed forces in Spain.