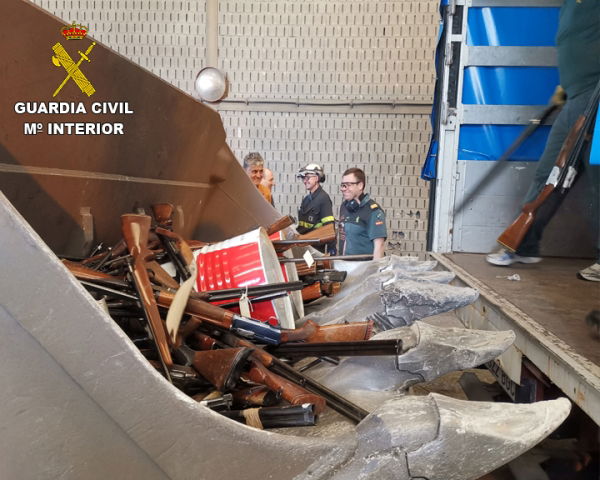 In one year Guardia Civil has destroyed more than 50,000 firearms
IN just one year Spain's Guardia Civil has destroyed more than 50,000 firearms.
And since 2013 the number of weapons taken out of circulation in the country has reached 430,000.
Many of these weapons were illegal and seized before or after they were put to criminal use. Others were disposed after following Spain's gun control legislation.
This means that when a person loses the right to a gun permit, their firearms have to be made unusable or handed over to the authorities for disposal.
To have a permit, people need to have no criminal record and meet a list of qualifying regulations. Failure to abide by the regulations leads to a loss of both the permit and the gun. Most seized firearms are smelted down for scrap.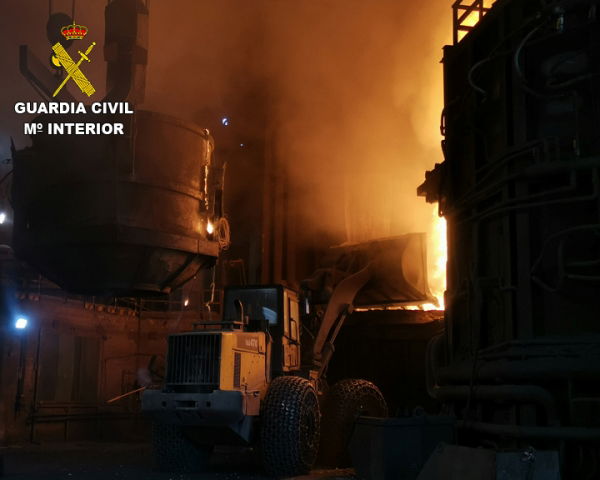 The idea of the gun removal programme is encapsulated by the agreement Spain signed up to – the United Nations Programme of Action on the Illicit Trade in Small Arms and Light Weapons.
This says that: "There is concern about the illicit manufacture, transfer and circulation of small arms and light weapons and their excessive accumulation and uncontrolled proliferation in many regions of the world, which has very diverse humanitarian and socio-economic consequences and poses a serious threat to peace, reconciliation, security, stability and sustainable development at the individual, local, national, regional and international levels."
From there, the UN established that every July 9, the International Day of Firearms Destruction would be held in order to promote the elimination of illegal firearms.
In Spain, the Guardia Civil has been in charge of controlling weapons since 1844. In fact, this role is enshrined in the Guardia Civil Charter, that said: "It shall ensure that no one carries arms on any part without the corresponding licence to use them."