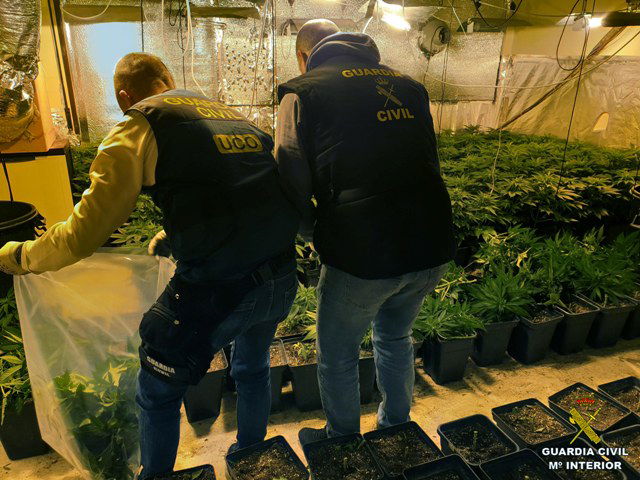 SPAIN'S Guardia Civil have broken up an international gang that specialised in drugs trafficking and car theft in Granada.
Officers arrested 19 people during seven raids at properties in the province of Granada. They also discovered and shut down four marihuana plantations.
The gang had set up a front company that ostensibly transported fruit to Germany, but was also used to smuggle drugs.
And to 'make the most' of their drug trafficking activities they also stole luxury vehicles in several European countries to use to deliver narcotics. They then sold the cars on.
The drugs mostly came into Spain from Morocco before being redistributed throughout Europe. Those arrested are a mix of Moroccan and Spanish nationals.
They have been charged with crimes against public health, membership of a criminal organisation, falsification of public documents, theft of vehicles and fraudulent use of the electricity supply.
Most of them had numerous previous convictions, and some had outstanding European Arrest Warrants in force.
This group was led by a close-knit Moroccan family, in which the sisters of its ringleader were married to his own lieutenants.
The Organized Crime Team (ECO) of the Central Operative Unit of the Guardia Civil based in Malaga started an investigation earlier this year
They discovered the gang had cells dedicated to different aspects of their illicit trade. One cell sourced drugs in Morocco, which were then brought to Cadiz for storage and later distribution.
Another cultivated marihuana in Granada for export throughout Europe.
The police operation was directed by the Court of Instruction number two of Marbella.