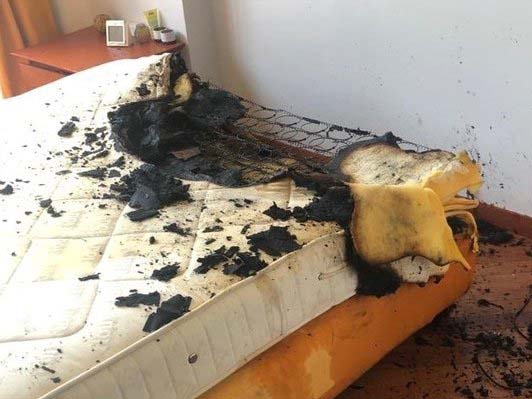 IT took one hour and a total of 15 firefighters to put out a fire in a house after a mobile phone charger was left on a bed in Parquesol, Valladolid.
The fire started on the fourth floor and according to sources, was caused by a mobile phone charger that was placed on a bed. This instigated thick smoke in an interior patio and on stairs of the building in the Parquesol area.
Firefighters arrived on the scene, along with officers from the National and Local Police after someone called 112.
The Spanish press reported that it took approximately one hour before the flames were extinguished.
The chief of operations said that "it burned (the mattress) when a mobile charger caught fire."
This incident has led the firefighters to warn that "you should never leave the mobile phone on the bed, chair or on any flammable places during charging."
There is a risk of fire from both the build-up of heat from the phone and the possibility of a short circuit.
Risks are also enhanced if cheap chargers are used or ones without a guarantee.
No one was injured during the event.