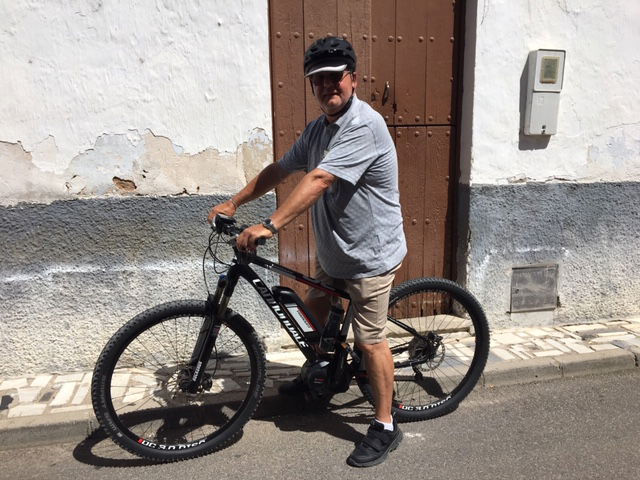 DISTRACTION thieves have targeted another expatriate resident, once again getting away with an expensive Rolex watch in Los Gallardos, Almeria.
Los Gallardos resident Michael Holland told the Euro Weekly News robbers picked on him while he was out on his bike last week.
Retiree Mike had stopped for a moment outside a restaurant and was sitting astride his bike when he was approached by what he described as "two well-dressed young ladies."
Mike said they asked him in broken English where the nearest pharmacy was, and knowing there was one nearby he gave them directions.
"Then they both flung their arms around me, thanking me", Mike said.
"I was trying to push them away; they were almost pulling me off my bike. Next thing I knew they ran off towards a waiting car. A man was driving. They sped off, the back door still open."
Mike told EWN, "I immediately checked my pockets. I only had my cigarette case, €5 euros and my phone on me. However, when I checked my watch to see what time it was it was gone. Then I realised I had been the victim of a robbery.
"It was a very expensive Rolex watch, a present from my wife. I am absolutely gutted to lose it in that way", Mike continued.
When Mike reported the crime to the Guardia Civil they informed there had been reports of several similar incidents.
"Where we live it's very quiet, and the last thing you would expect is this sort of crime", Mike commented.
"This is the first time anything like this has happened to me."
In May the Euro Weekly News reported on similar cases of organised muggers using young women to pick on expat men in Mojacar, Garrucha and Vera Playa.