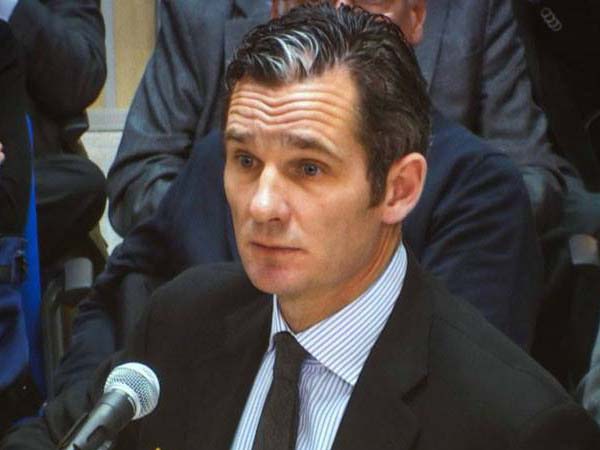 Iñaki Urdangarin is serving time in the Centro Penitenciario de Avila in Brieva, a predominantly women's prison.
The husband of Infanta Cristina, daughter of King Juan Carlos I, is currently serving a five year sentence for corruption.
He entered the prison on June 18, and opted to enter the women's prison where, according to sources close to Urdangarin, he leads a very calm, but solitary life, being the only male in there.
His only communication is reportedly with guards and officials.
Like any of the other inmates, he is allowed up to 40 minutes per week of visitors and a phone card that enables him to phone 10 different contacts for a minimum of five minutes per call.
Urdangarin spends his time doing sports and reading according to reports and had previously requested an exercise bike in his cell.
Apart from vague details not a lot is known about Urdangarin's stay in prison, where despite journalists and photographers waiting outside the prison gates, no photos have ever been captured of him, leading to some theories that he isn't even inside.
However the son-in-law of Juan Carlos I is due for a revision of his sentence in August this year.