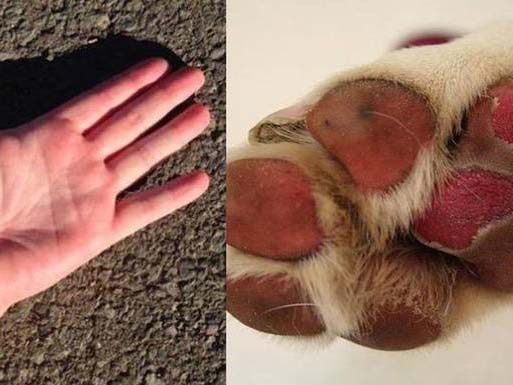 THE Guardia Civil took to Twitter to suggest a five second rule to stop summer tiles scalding dogs' paws.
The advice suggests a five second touch with the back of the hand against the surfaces pets' paws are exposed to. If we can't stand it for that length of time, then our furry friends can't either.
The pads of dog paws are very sensitive and prolonged exposure to hot surfaces can cause bright red burns which can make it uncomfortable for them walk.
It's been pointed out that our four-legged pals can't let us know if where their walking is hurting them and a quick test from us can save them pain from scorched paws this summer.