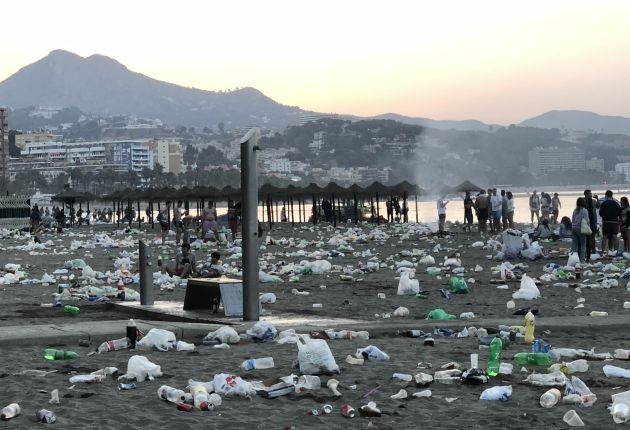 AFTER last night's celebrations of 'Noche de San Juan', Malaga beaches were left with an estimated 40 tonnes of garbage this morning.
San Juan fiesta has a much less magical side once the celebration is over. The festival has a huge impact on the environmental after the crowds leave their rubbish on the sand.
The festivities continued until dawn when Local Police told the partygoers to leave the beach so that the cleaning operation could start.
Cleaning company Limasa asked a total of 188 workers to maintain and clean the coastline on the Malaga beaches, with the assistance of 68 vehicles.
The citizen awareness programme called 'Malaga how I love you?!' also joined in. Their goal was to spread the idea amongst people who are celebrating on the beaches to collect the waste they have accumulated during the night.