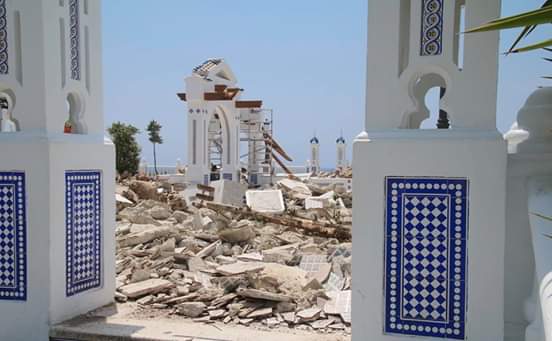 El Castell, otherwise known as El Mirador, has been partially demolished in order to discover archaeological remains buried under the site.
Thousands of tourists flock to El Mirador every year to take in the breath taking views of the local coastline. However on June 12, bulldozers started demolishing the site in a historical project to uncover the remains of an old fort that the modern structure was built on.
During the project works will also take place to reinforce the Levante side rock face from erosion.
The planned work has been scheduled to take four months which will mean the popular tourist spot will miss out on the peak summer trade.
Local business have been reassured that the works will not affect their terraces however some show concern that the expected reduction in footfall to the site this year will be an issue.