SPAIN is feeling the first wave of intense heat this weekend with temperatures expected to reach close to 40 degrees on Wednesday.
The 'potentially dangerous' heatwave, which looks likely to hit much of Europe, is the result of "a storm stalling over the Atlantic Ocean and high pressure over central and eastern Europe," which will "pull very hot air from Africa northward across Europe," according to weather site Accuweather.
And it could last until the start of July.
A heatwave scorched Europe in 2018, resulting in multiple deaths in Spain, with the continent experiencing its hottest August, according to the European Centre for Medium-Range Weather Forecasts' Copernicus Climate Change Service.
As such a number of tips and warnings have been issued to keep risks to a minimum and ensure everybody enjoys a safe summer.
The UK Met Office has pointed out that "heatwaves can be dangerous, especially for the very young or very old or those with chronic disease", and advised people to stay out of the sun between 11am and 3pm, and ALWAYS carry water.
Other recommendations include walking in the shade wherever possible apply sunscreen and wear a hat when going out in the heat.
The main health risks of heatwaves are dehydration, overheating, and heat exhaustion.
Heat exhaustion isn't a serious condition and usually gets better when the patient cools down. But if it turns into heat stroke, it should be treated as a medical emergency.
Symptoms include feeling hot and dry, seizures, shortness of breath, an extremely high temperature, and losing consciousness.
The Guardia Civil has issued several warnings against leaving children and pets locked in cars, even for the briefest moment.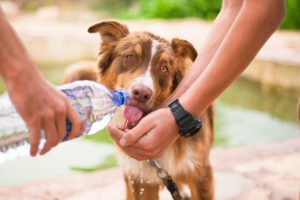 Each year "there are several cases of dogs dying or suffering heatstroke because of thoughtless owners", and police warn leaving a window slightly open will not prevent such cases.
Last August EWN reported on the tragic case of a 10-month-old baby who died after being left in a scorching car for eight hours, 12 months after a mother in Almeria was jailed for nine months after her toddler daughter had to be rescued from a car having been left inside for 50 minutes in 38 degree temperatures.
The advice is to leave pets in a cool space at home and keep children with you at all times.
The Guardia Civil has also appealed to the public to take extra care as temperatures rise to prevent the risk of fires.
A Facebook post reads: "It's hot and it's time to have the greatest precautions when going into the countryside, travelling in the car or carrying out work in an area where a fire can occur.
"A glass bottle can act as a magnifying glass, a dangerous cigarette thrown out of a car window can cause a fire. If we have a fire, through recklessness or accident, the cost is the same, lives are at risk, nature is devastated and the economy ruined. Every safety measure is required at this time if we want to avoid fires."
It was added that throwing a cigarette butt out of a car window results in a €200 fine and four points taken off the driver's license.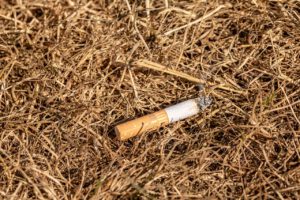 Suggestions to help sleep coolly in the Spanish heat:
*Find ways to prevent hot air from entering the bedroom. Direct a fan toward the windows, or place a bowl full of ice in front of the fan to cool the air further. A damp sheet placed over the window also helps.
*On parts of the body most sensitive to heat, such as the ankles, backs of the knees, neck and elbows, apply compresses dipped in lukewarm water. The contact with cool water has a refrigerating effect that triggers a narrowing of the blood vessels, heating up the skin. In turn, the heat cools you down as a result of the difference in the surrounding temperature, according to the US Centres for Disease Control and Prevention (CDC).
*Shower in warm water before bedtime to reduce body temperature.
*Avoid big meals and hot dishes for dinner as they force the body to produce more heat in order to digest them.
*Drink plenty of water, says the World Health Organisation (WHO), as the body uses it to get rid of heat.
*Wear light pyjamas or sleep naked.