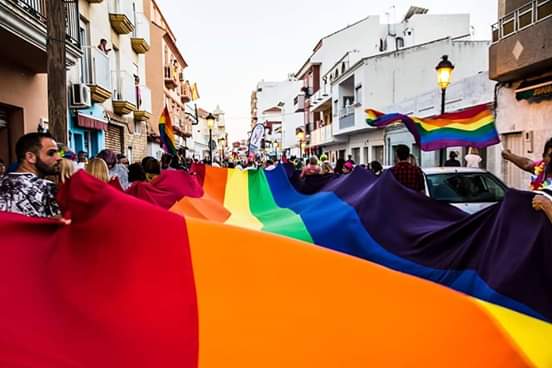 Manilva once again hosted the Manilva Pride festival last weekend as a celebration for LGBT culture and diversity.
Held last weekend, (June 14-16) thousands of revellers took to the town to turn the streets into a sea of colour.
The festival now in its third year, was a family friendly event, with pool parties, a live music event and a parade that meandered through the streets of Sabinillas and Duquesa.
Hotels were fully booked and restaurants and bars recorded record turnouts as people travelled from all over the country to join in the celebration.
Dean Shelton, Councillor of Foreign Affairs at the Manilva Town Hall said that "The festival was to send out a clear message that Manilva is LGBT friendly"
He added "The event was awesome from start to finish and had a great atmosphere."
Along with the parade a live music concert took place on the Puerto de la Duquesa with over 30 acts from across Europe performing to the enthusiastic crowd.Acts such as popular dance group Livin'Joy, Norwood, Nacha la Macha and Nalaya wowed the crowds and gave the evening an incredible atmosphere as hoards of festival goers danced into the early hours.
The festival was the brainchild of local bar owner Christian Dunn, who along with help from Shelton and Patricia Recio, Councillor for Equality, organised the three day event.
Dean Shelton went on to add that "the highlight of the festival for many was the parade on Saturday night with all the colourful floats, music and flag waving."