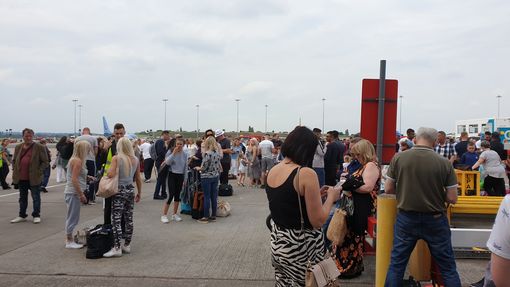 THOUSANDS of people have been ordered to evacuate Birmingham Airport, causing scenes of 'chaos' after witnesses reported fire alarms going off.
Two fire crews appeared at the scene after the airport was evacuated around 3pm (Spanish time) today.
A spokeswoman for the West Midlands Fire Service Control said: "We don't know exactly what it is yet but we think it-s a possible electrical fire or it could just be smoke."
Photos taken show many stranded holidaymakers stuck on the tarmac unable to take their flights.
I am flying to Amsterdam today and the fire alarm has gone off in Birmingham airport and we have all been told to evacuate. #travel #BirminghamAirport pic.twitter.com/96wElb4797




— Nicola Hill (@nicolahill7) June 23, 2019
Further information will be communicated.