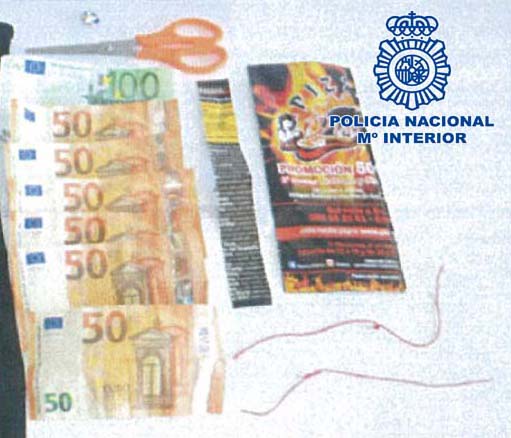 POLICE arrested two Croatian women suspected of being members of an organised gang responsible for a series of house break-ins as they were boarding a Granada-bound bus in Almeria city.
According to police the criminal organisation specialises in getting into properties using hard pieces of plastic or pieces of tin can to open door latches. If that doesn't work they force open doors or windows using tools like crowbars.
Gang members travel around, targeting different locations, the police said.
Investigations into the gang's activities centred on the two women in their twenties who had been staying in a hostel in the provincial capital. Police reported they had been surprised by the occupant of a property in the process of trying to force one of the locks. The description the man provided led to the identification of the pair at Almeria bus station.
When officers frisked the women they found they were carrying €400 in cash, a necklace stolen from one property and a gold bracelet pinched from another, which one of the women had hidden in her private parts. The women also had a piece of plastic cut from a shampoo bottle.
Police warned these kinds of gangs have a clear hierarchical structure and division of responsibilities. Some members focus on identifying potential targets, marking them with some kind of sign like stuffing paper between the door and the frame. Others have the job of breaking into the properties, concentrating on taking items which are easy to hide and which can be quickly disposed of in illegal markets such as jewellery.