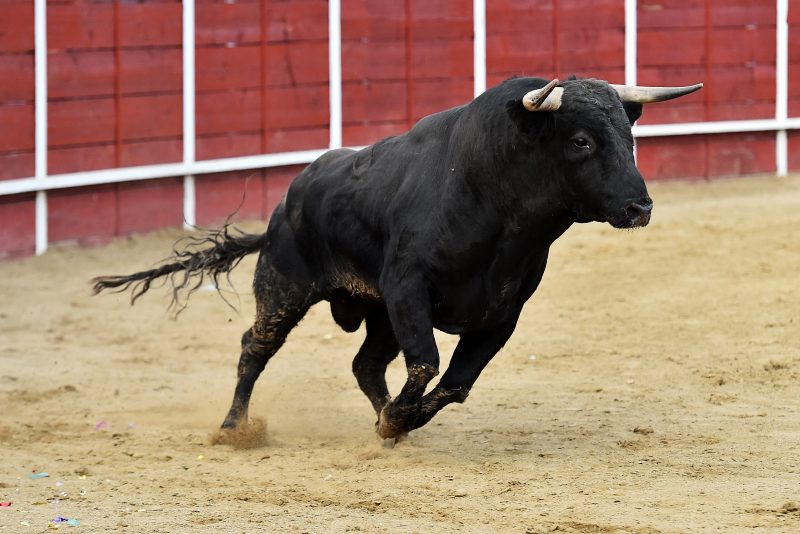 A VOLUNTEER at a bullfight in Castilla y Leon died after being gored yesterday (Sunday), new footage shows.
The video, filmed at a bullfight in Benavente, Zamora Province, appears to show a bull charging into the stalls of the ring. The animal was set to be the first to take part in the round of fights watched by around 2,000 spectators.
A man can then be seen lying on the sand of the ring floor as people try to help him. Medical personnel attended him but were unable to save his life.
[youtube https://www.youtube.com/watch?v=IfDSsmYcuRk]
Luciano Huerga, the mayor of Benavente, said the council wanted to send its condolences after the death which has shocked the town.
The volunteer, named as Santiago DS, had reportedly volunteered at bullfights for decades. One of his roles was to open doors to let bulls charge into the ring.
The rest of the fight was suspended after the impaling.