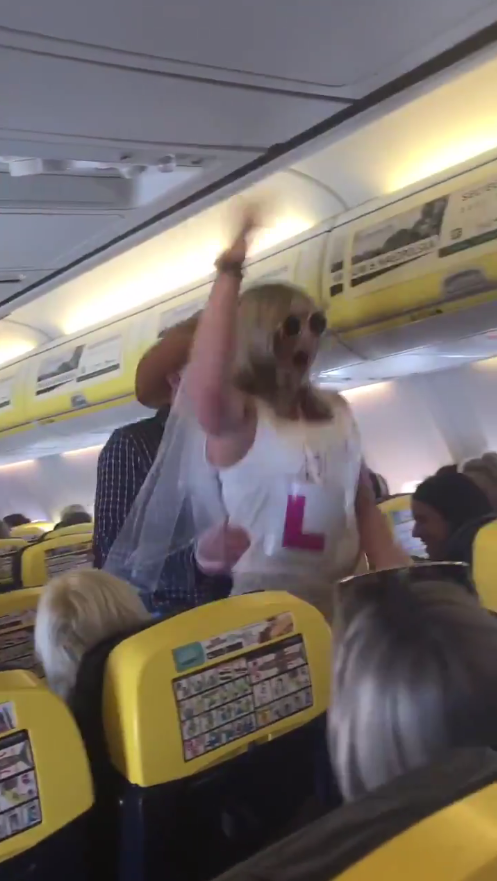 A HEN party turned a flight from Birmingham to Alicante into rowdy chaos as they danced up the aisle.
Fellow passengers on the Ryanair service had no choice but to grin and bear it as members of the group charged up and down the plane screaming and shouting as their holiday party started early.
One of the passengers, Robert Malton, who was flying to Spain to celebrate his fifth anniversary and visit his two-year-old grandson, captured the incident on video.
Speaking to UK news portal Star online he said it was the noisiest flight he had ever been on, claiming the women appeared to be the worse for drink.
He added that they were very loud and kept changing their seats, causing a nuisance to other passengers.
He said: "Things got worse as the flight went on and as per the video you can see just how raucous things got."