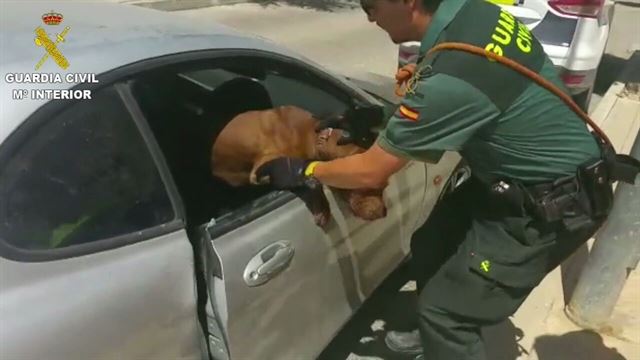 POLICE have told people NOT to smash a car's window if they find a dog locked away in the summer heat.
National Police were responding to a tweet that said: "The police say that if you see a dog locked in a car when it's extremely hot, take a picture and then break the window."
To justify this the message continues: "The action of breaking the window to save an animal is considered legitimate on the basis of article 54 of the penal code which, in these cases, recognises the state of necessity."
However, National Police say this is false information. Despite the fact that according to the police's own advice "an animal can die inside a vehicle in the summer in a matter of minutes," it says that people should call 091 so that officers can arrive and assess what to do, and see if there could be criminal liability.
Each year there are several cases of dogs dying after being locked in cars in the summer heat. The Guardia Civil have regularly posted the below video to warn of the drastic effects of heat on animals. They can die in just six minutes with interior temperatures soaring almost immediately, even if a window is left open.
The Pitbull in the video made a full recovery and was rehomed, with its owner being prosecuted.