Life is full of odd little corners. Sure, most of us will live a life of neat right angles for the first twenty or so years on this planet, but for some of us, sooner or later those quirky life lessons will start coming in thick and fast.
If enough of those funky object lessons about the fundamental absurdity of existence take hold, your average human will wake up one morning understanding that the truest truth ever, truthinated by mortal mind is this: "There's more than one way to skin a dead cat."
Religion, philosophy, politics, schemes for making money — they're all bound together by the simple, inescapable truth that person A is going to do it one way, while person B is going to do it another.
Getting into the entrepreneurial way of life is built around this notion. The best way to make an unusual amount of money is either to do something unusual or to find an unusual way of doing something normal. Be where others aren't.
So with the fine facility of finding fashionable formulae for feline flaying foremost in our minds, here are four surprising ways to make some entrepreneurial coin.
1. Join a top tier multi level marketing company
OK, this particular entrepreneurial option is surprising precisely because so many people dismiss it out of hand as a sham. Multi Level Marketing (MLM) business opportunities have been inaccurately conflated over the years with the dreaded "pyramid scheme," and they're actually not. Let's be clear here: MLMs are completely legal and a slew of companies built around this business and marketing model is wildly successful.
Working for a top MLM company is a way of cashing in on a field-tested, endlessly refined and scrupulously researched method for selling. The large MLMs have built entire syllabi of training material and resources for people who join their ranks.
Here's the caveat though. It takes a very specific personality type to make an MLM career work. You'll also need buckets of mental and emotional energy and, quite possibly, thick skin. In other words, you'll need to be an unusual person. Still, if you enjoy the art of the sale, the potential for MLM work may well surprise you.
2. Cash in on the subscription effect
It's funny to think that the concept of subscribing to a service has been around for decades. A subscription to wine or cheese of the month club is the kind of gift you'd find references in a 70s sitcom.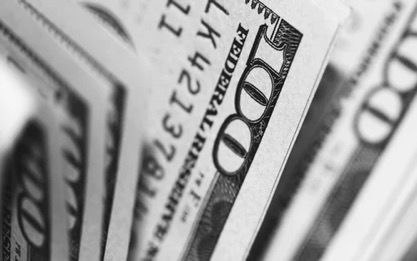 A few years ago, it would probably have been reasonable to assume that the meteoric rise of Amazon might forever consign the subscription service to the trash bin of commerce history cliches. But oddly, the concept has experienced something of a Renaissance.
People just can't get enough of the notion of stuff arriving regularly at your door; from weird "find the killer" clue games to getting your groceries shipped to your door complete with a handy meal plan, there's seemingly limitless demand for signing up for stuff. And startups have noticed. New subscription service appears all the time.
All it takes is a winning idea. If you can devise a fun new thing people want delivered to their door on a regular basis, you may be sitting on a gold mine. Looking for inspiration for ideas that might work? Check out this article in Entrepreneur.
3. Dropshipping
Dropshipping is a familiar process wrapped up in an unusual new kind of package. At heart, it's about selling a product through an online catalog. The key difference though is that almost everything to do with the product is outsourced.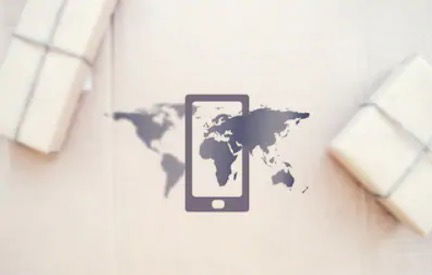 Warehousing, inventory, shipping and quality control are all handled by third party companies. This leaves you to focus on one thing and one thing only: the customer experience. Dropshippers will focus on branding, curating their collection of products and marketing them effectively, while all the other logistics are handled on their behalf.
This is a surprising entrepreneurial corner insofar that it leaves the business owner strangely separated from the product. It's oddly inauthentic in that regard. At the same time, it's proven highly effective at giving people an opportunity to invest heavily on dropshipping that moment of making a sale, and perfecting it.
It's a great option for people who are great at cultivating a perfect customer experience, from website design through to personalized customer service. With its low startup costs and minimal barriers to getting started, it's also a great option for people who are low on working capital.
4. Pitch Lobbing
Dive even half-heartedly into online entrepreneurial waters and you'll stumble across articles about making money through writing. It's everywhere. It's decidedly normal. Pitch lobbing, on the other hand, is a far more exotic dish. It's less about writing as it is about thinking. It goes a bit like this. Read widely — find obscure corners of knowledge and combine them in interesting ways.
Then find a story you would like to tell about it and develop, you guessed it, a pitch. Then start lobbing your pitches to the right industry sites or publications. A good place to begin is by joining a freelance site like N-Dash which accepts industry-wide pitches once you're on their books. But also be sure to keep an eye out for publications or websites that are dedicated to covering the kinds of obscure stories you're poised to tell.
This is a surprising field of endeavor, simply because it seems haphazard and long shot. Beside the rules of good grammar and the fundamentals of story structure, you're out on your own swaying limb here. If you do have that knack though, for finding and selling a completely unique angle, then you can build up a name and an income stream for yourself as a pitch floating entrepreneur.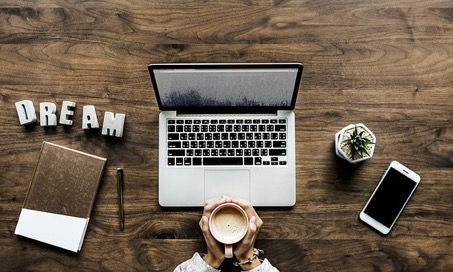 People talk about "being" an entrepreneur in the same way they talk about "being" a librarian. But as far as pigeonholes go, the label entrepreneur is as loose and rickety as Ikea furniture after one too many moves.
There's no single way to "be" an entrepreneur. There are no right angles. This can be frustrating, but it also means you can shimmy ideas around until something fits. Hopefully these four ideas will give you a place to begin.