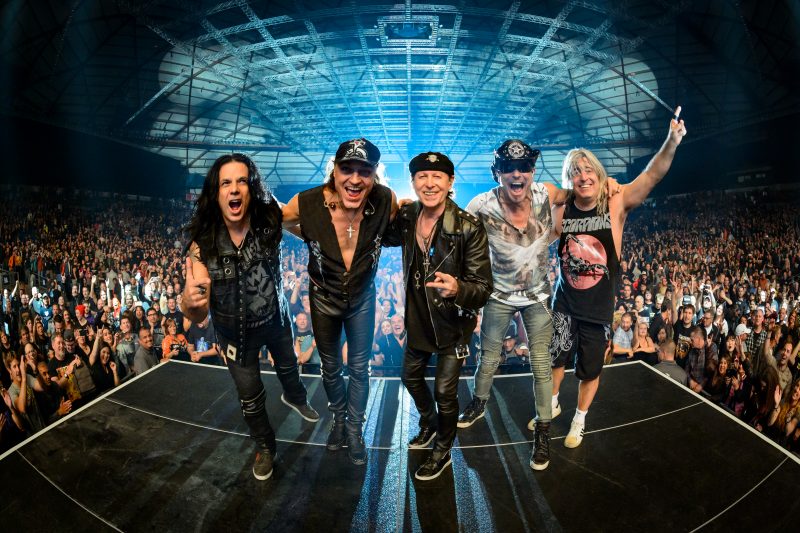 FUENGIROLA is getting ready to rock, with Scorpions, Ritchie Blackmore's Rainbow, Europe, UFO and The Darkness the biggest names to appear at the inaugural two-day Rock The Coast festival next week.
More than 40 bands will perform on the Marenostrum's three stages on June 14 and 15, with the event offering the final chance to witness some veteran outfits as well as newer ones climbing the metal ladder.
German heavyweights Scorpions (taking to the stage on Friday), whose hit ballad Wind Of Change introduced them to a new audience in 1990, show no signs of slowing down two years after their Crazy World tour began. Indeed, a new album is on the cards, 47 years after their debut and four since their last.
Ritchie Blackmore's Rainbow (performing on Saturday), meanwhile, are set to draw on the legendary guitarist's vast catalogue, with Deep Purple classics included. The latest line-up features Chilean vocalist Ronnie Romero and Blackmore's wife Candice Night.
Swedish quintet Europe (Friday) have won back their hard rock credibility since their 2004 reformation, but the evening will not be complete without The Final Countdown, of course.
British rockers UFO (Friday), who are on their farewell Last Orders tour, are reeling from the recent death of guitarist/keyboard player Paul Raymond from a heart attack. Drummer Andy Parker says he is "still coming to terms" with the news, but former member Neil Carter is filling in.
The Darkness appear on Saturday, as will Opeth, Magnum and Michael Monroe.
Tickets are 80€ per day or €130 for two days. Visit: www.rockthecoastfestival.es