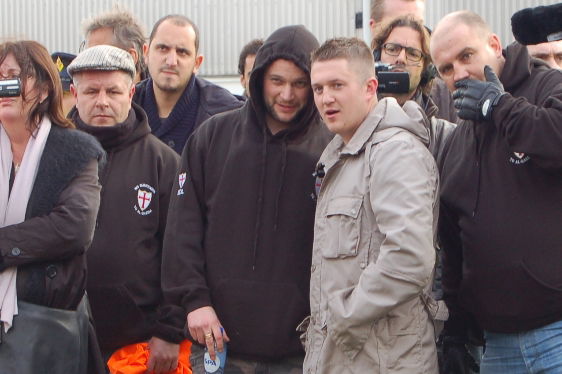 One of the banes of being a columnist is the never ending search for subject matter.
As most of my offerings generally cover rather more serious, and consequently somewhat depressing subjects, I decided to look around for something a little lighter – hopefully to raise a smile or two. Well, in a sad reflection of the world we now live in, I'd have had more chance of finding something good to say about Diane Abbott! With the advent of ever increasing political correctness, even the wonderful British quality of being able to find some humour in its problems is slowly being eroded from our culture and way of life.
Everywhere I looked it was doom and gloom. With the usual monotonous regularity, the UK's entry for the Eurovision Song Contest came in last. When are people going to realise that we wouldn't win it with Delilah, Hey Jude or even Little Arrows!? Europe hates us. And those who don't hate us are jealous. Entering for this antiquated heap of pure elephant dung is a complete waste of time and effort. The usual affronts to our democracy and culture were also in full, unacceptable prominence this week. A highly respected GP faces a watchdog enquiry for asking a Muslim woman to raise her veil so he could hear her describe the symptoms of her child's malady. What was he supposed to do, guess? I wonder who would have been blamed if he had prescribed the wrong treatment? I would also like to reiterate here there is no mention in the Koran that this garment should be worn.
It has no religious significance whatsoever. It is merely insisted on by Muslim males to protect their women from the prying eyes of other men. Mayor Khan was also in the news again. This time he managed to stick his oar in to one of our most treasured British institutions by ordering the removal of a new Wimbledon poster which depicted strawberries and cream! Don't ask. I can only assume it had something to do with food and Ramadan! Also climbing firmly aboard the idiot bandwagon this week came 'ealth n' safety. Apparently Leicester Council has banned Women's Institute cakes from a local hospice. The WI ladies had been providing cakes to 2,500 annual patients of the hospice for 40 years, but now the local council have decided that factory products are 'more hygienic.' Ha! I know what I'd rather have.
Still looking for something amusing? Forget it. The most disturbing action this week was the convergence of young Muslim men onto the peaceful members of Tommy Robinson's election campaign in Oldham. Video evidence clearly shows a hoard of young Asian men, many totally masked and carrying weapons, being actually escorted by police to the Robinson rally on a local housing estate. There they proceeded to pelt Robinson and his team with bricks and missiles until the police finally broke it up. At no time were Robinsons people the aggressors, but the next day the meagre press reports merely stated 'rioting broke out at a 'far-right' rally of Tommy Robinson on an Oldham estate'. Not funny at all is it?
Keep the faith Love Leapy.
leapylee2002@gmail.com.