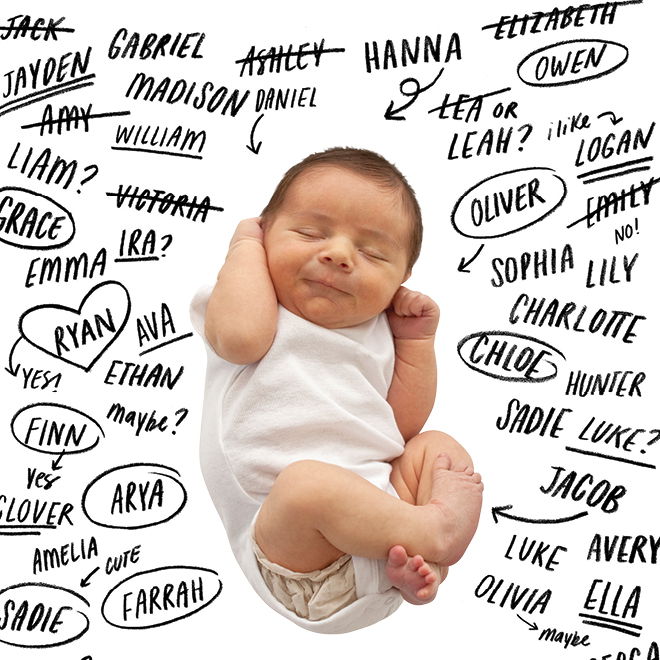 THE naming of Baby Sussex (as he was previously known), caught some by surprise. But, as far as naming your own child is concerned, does anything go?
Well, what you can legally call your child depends on where he or she was born. In France and Germany, for instance, there are several enforceable rules, basically to protect the child's welfare and prevent ridicule. So, no infant 'Nutella' or 'Fraise' (strawberry) in France or 'Pfefferminze' (peppermint) or 'Lord' in Germany.
In Iceland things are even stricter. Parents have to choose a name from a list of about 3,500 pre-approved Icelandic names. Catchy names like 'Yngveldur' and 'Osvaldur.' And while Chinese parents have to choose names that are computer-readable, Japanese parents must select from a list of commonly used kanji characters or names.
The UK is thought to be one of the more easy-going countries where, unless it's downright offensive or a number, practically anything goes. In 2017, reportedly there were infants 'Diesel,' 'Fox,' 'Flourish' and 'Mars.' Wow! As for Scottish names registered last year, some of the daftest are 'Awesome,' 'Adora-Belle' and 'Wiseman.' Celebrity singers seem to have influenced girls' names too. Amongst the top 100 were various spellings of 'Ariana,' a 'Cardi,' and even a 'Cher.'
Some names even got political. One baby boy was named 'Corbyn,' another 'Corbyn Blue,' and yet another 'Boris' (bless!). Four girls share a first name with First Minister Nicola Sturgeon. But there was only one baby 'Theresa' (strange that!). There was no infant 'Trump,' but there were six called 'Donald,' 10 'Reagan,' two 'Clinton' and 113 'Carter.' Which reminds me: parents please bear in mind potential name combinations.
I once came across one unfortunate infant named 'Orson' whose surname was Cart. (Think about it!) And a 'Justin' with the surname Case. Plus a 'Peter' Enis (P Enis). Just what was his mother thinking? But some name combinations are simply unavoidable.
There was a girl I went to school with named Alison Young. We called her Ali. She later married a guy called Mark Gator. Nuff said. Nora Johnson's psychological crime thrillers 'Betrayal,' 'The Girl in the Woods,' 'The Girl in the Red Dress,' 'No Way Back,' 'Landscape of Lies,' 'Retribution,' 'Soul Stealer,' 'The De Clerambault Code' (www.nora-johnson.net) available from Amazon in paperback/eBook (€0.99;£0.99) and iBookstore. All profits to Costa del Sol Cudeca cancer charity.